MetaPhase Consulting Named on 2021 Best Places to Work by Washington Business Journal
Metaphase Consulting recognized on annual list of top companies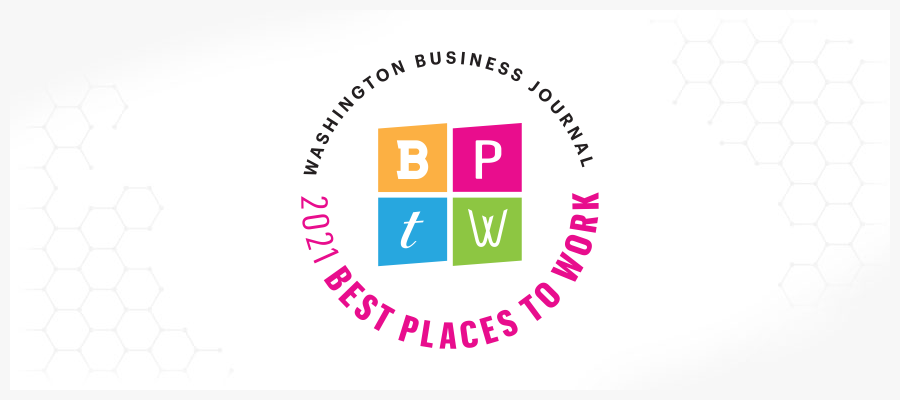 Washington, D.C. – The Washington Business Journal has named MetaPhase Consulting one of the 2021 Best Places to Work in the Greater Washington area. MetaPhase will be celebrated at the annual awards ceremony on May 20, where the final rankings will be revealed.
This year, Washington Business Journal received a record number of submissions – and a record number of companies who completed the survey and qualified.  Making the competition even tougher, the list has been paired down to honor just 75 companies this year – down from 110 the year prior. This change allows all the honored companies to shine as the best of the best.
"MetaPhase is nothing more than a collection of people." said Fred Costa, CEO of MetaPhase Consulting. "It's those amazing people that made this award possible. They have not just represented our culture, they have furthered it - they ARE it! Thank you to the entire team!"
To view the entire list of companies, or for more information on the Best Places to Work program, visit the Washington Business Journal.