MetaPhase Consulting Named 2022 Best Places To Work In Virginia
Metaphase Consulting joins list of top 100 companies
Image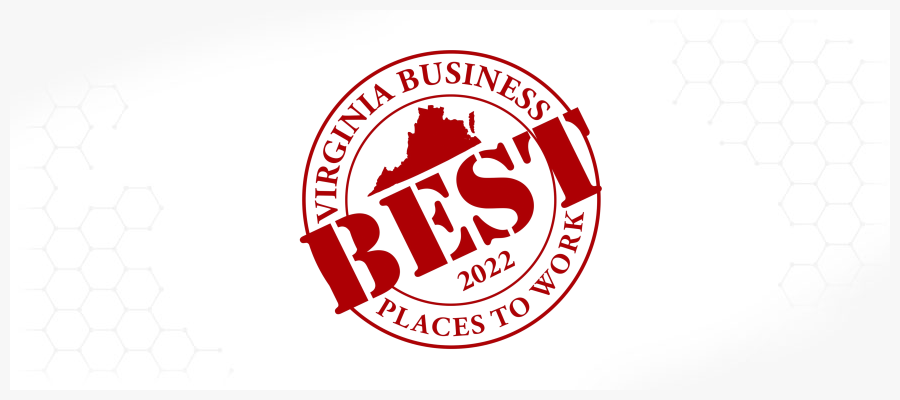 Washington, D.C. – The Virginia Business Magazine and Best Companies Group has named MetaPhase Consulting one of the 2022 Best Places to Work in Virginia for the second consecutive year. 
The statewide survey and awards program is designed to identify, recognize and honor the best companies and other employers in Virginia, many of which contribute to Virginia's  economy and benefit its workforce.
"We are honored, grateful and thrilled to again be recognized as a Virginia Best Places To Work!" said Fred Costa, CEO of MetaPhase Consulting. "To be recognized in this way as MetaPhase continues to expand and grow is a true testament to our people-first culture."
Companies from across the state entered the two-part survey process to determine the Best Places to Work in Virginia. The first part consisted of evaluating each nominated company's workplace policies, practices, philosophy, systems and demographics. The second part consisted of an employee survey to measure the employee experience. The combined scores determined the top companies and the final ranking. 
The final rankings will be announced via in-person event on January 27, 2022.
To view the entire list of companies, or for more information on the Best Places to Work in Virginia program, visit www.BestPlacesToWorkVA.com.
* * *
MetaPhase Consulting (MetaPhase) is an 8(a)-certified small, disadvantaged minority-owned consulting firm located in the Washington D.C. Metro area. We provide the capabilities of the 'Big 5' consultancies from which we were born – blending the best and brightest of top consulting firms with an empowered culture of client-focused service. We rely on decades of expertise providing professional services such as program management, digital services, and data analytics for Federal clients. Find out more by emailing info@metaphaseconsulting.com